Village of sablet
Sablet is a small village (population 1200) located at the base of the jagged Dentelles de Montmirail west of Mont Ventoux in the Vaucluse region of Provence, France. The village sits on a hill bordering the rich alluvial plain of the Ouvèze River.
Although the first fortifications of the village were most likely built in the 9th century to ward off attacks by the Saracens, the walls and towers were not started until the 14th century. These ramparts have recently been restored the by the Association des Compagnons des Barrys.
Sablet is filled with charming and picturesque shaded streets adorned with flowers, passageways with exposed beams, and fountains. Stone village houses line the narrow streets that curl in concentric circles up to the Romanesque church of St. Nazaire (12th century). St. Nazaire's bell tower is the highest point of the village.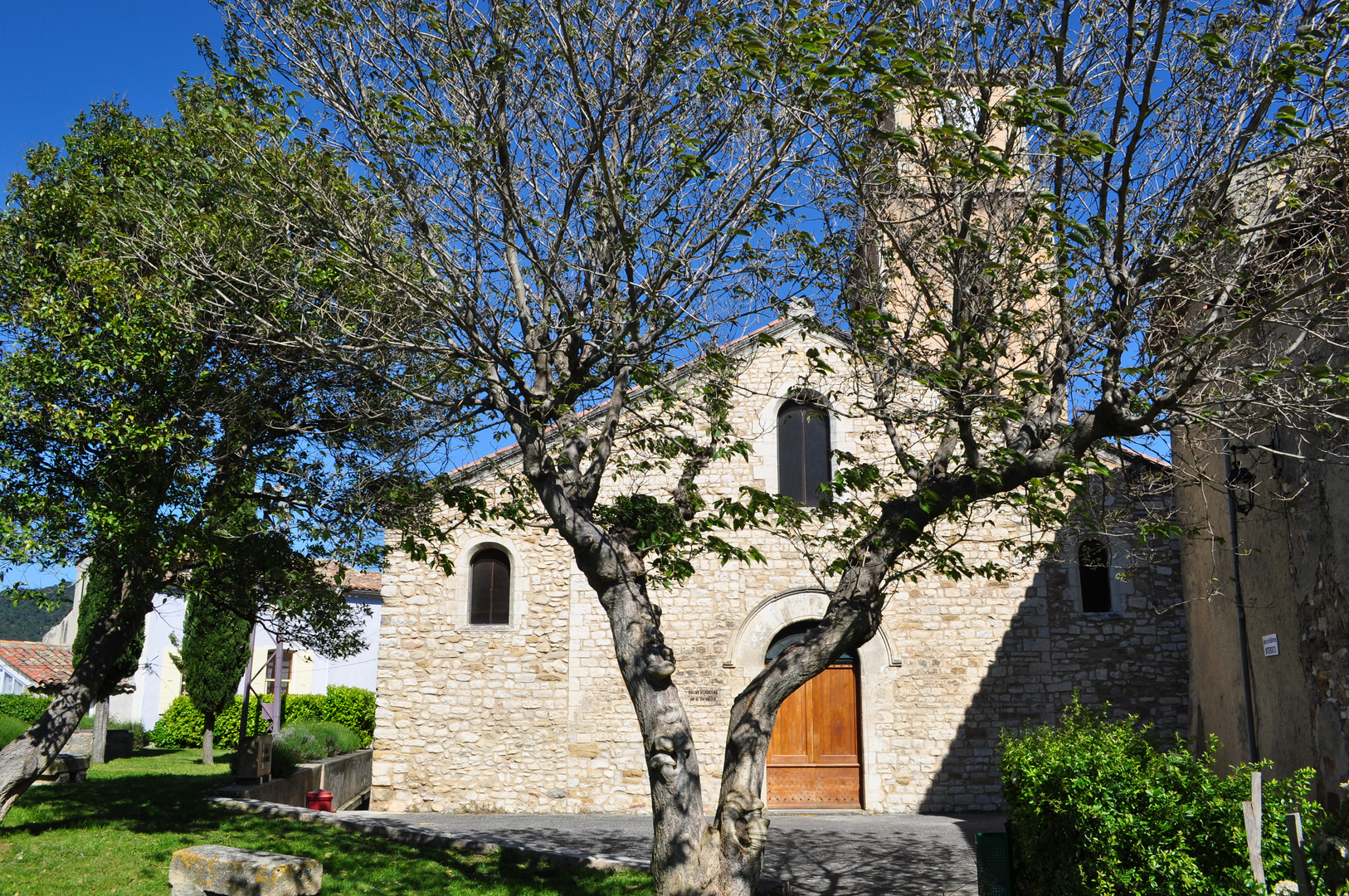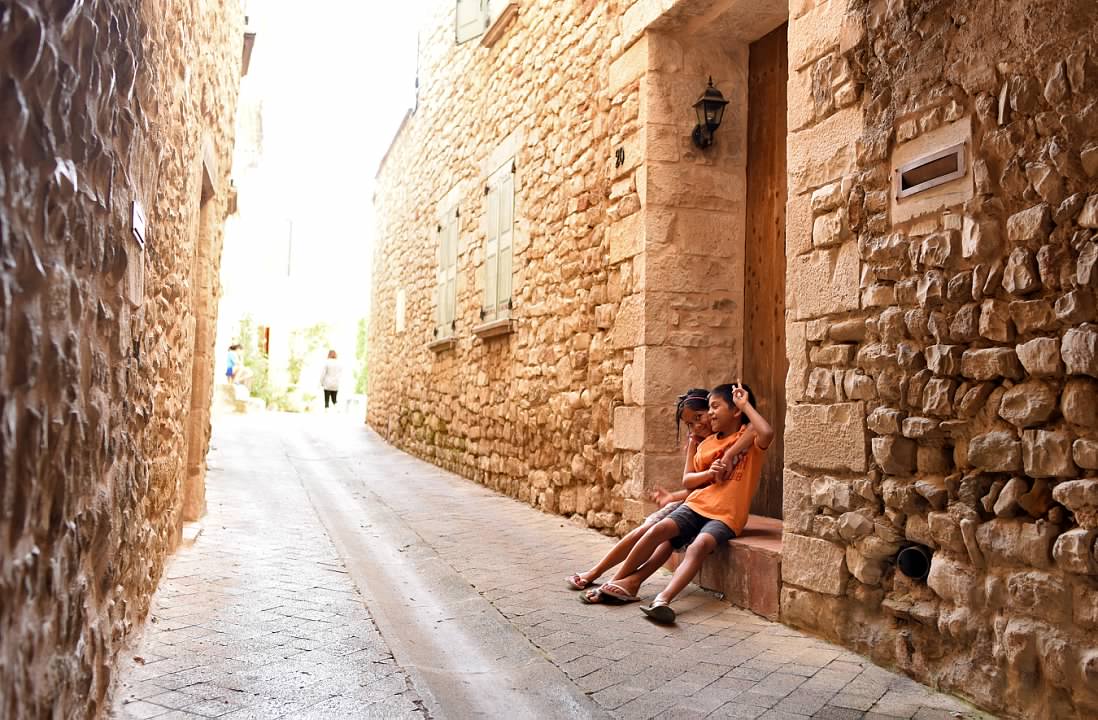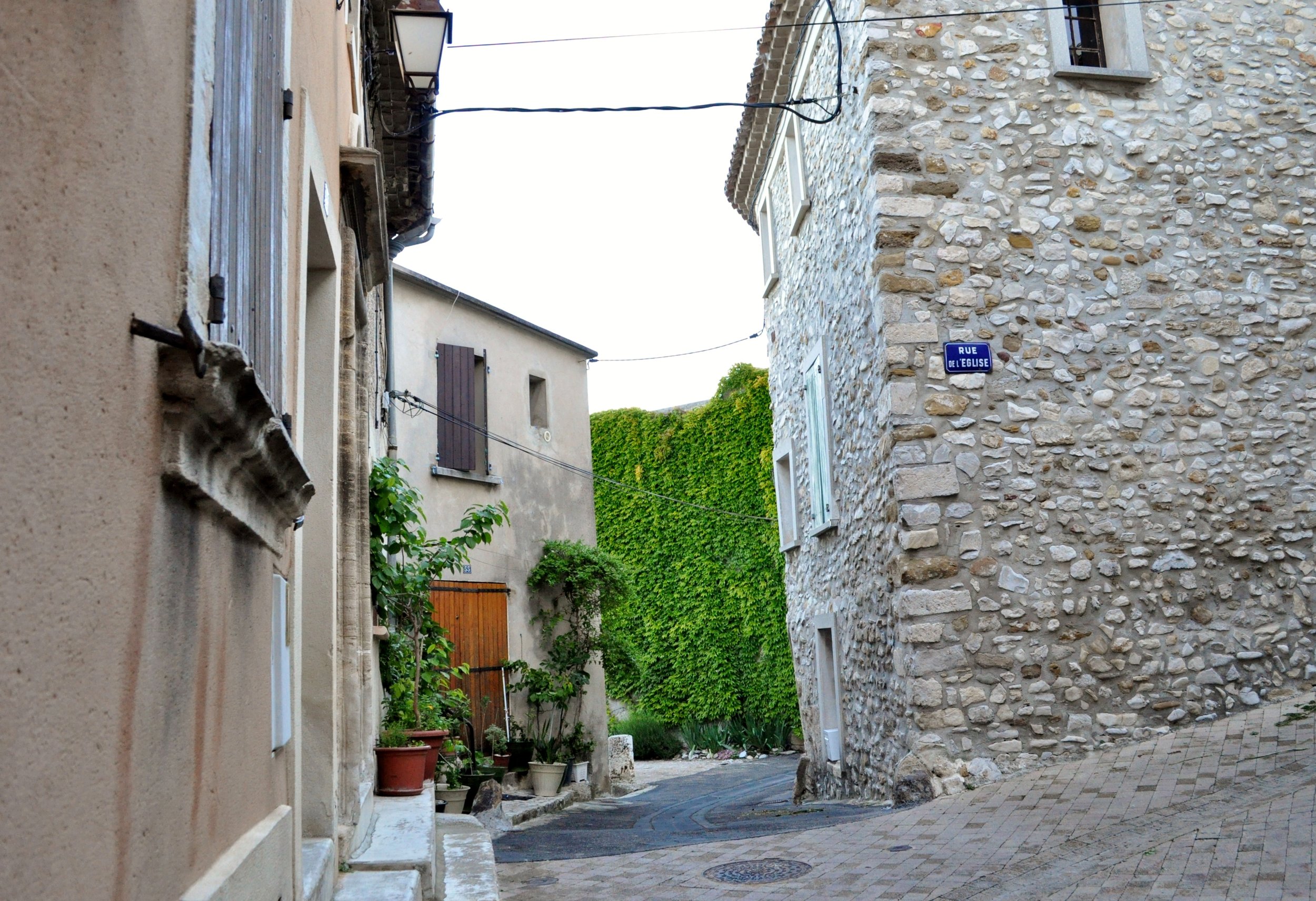 CÔtes du rhÔne villages wine
Sablet is known for its production of Côtes de Rhône Villages wine. The vineyards were first cultivated by the Counts of Toulouse, to whom the area then belonged. During the 14th century, the vineyards became papal possessions when the papacy moved to Avignon. Sablet was awarded the classification of Côtes de Rhône Villages Sablet in 1974.
journee du livre de sablet
Sablet is famous for its book fair, Journee du Livre de Sablet, celebrated in the center of the village the 3rd weekend of every July. Well known authors and literary enthusiasts from all over come to the village for book readings and signings for this fête which spreads to many of the Sablet wineries where special events are held with music and other entertainment.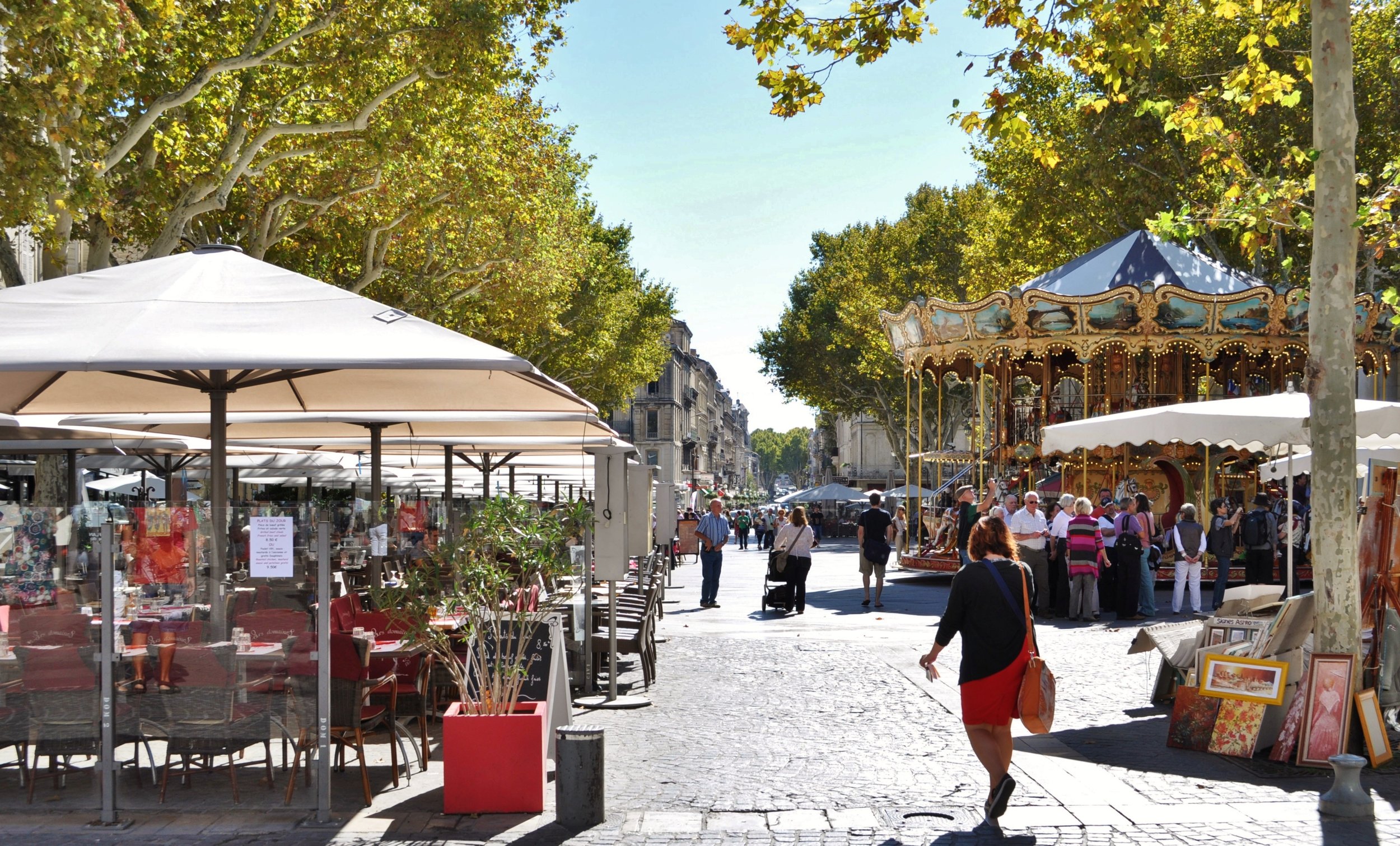 restaurants & cafes
The French eat long and well - no more so than in the South of France. Relaxed, tree-shaded lunches, accompanied by a chilled Rosé, three-hour dinners, and endless afternoons at an outdoor cafés are the norm. At cafés and restaurants, a service charge is generally included in the bill (service compris) so tipping is not necessary. It is a good idea to book ahead. In the country, restaurants service lunch between noon and two o'clock and dinner from seven to nine o'clock. Sablet is home to Cafe des Sports - a popular bar/cafe in the center of the village - and Bistrot des Copains - a moderately priced gastronomic restaurant that is generally open for dinner.
shopping
Within two to three minutes walking distance from the house, you can find most everything you will require during your stay in the village: two boulangeries (bakeries), boucherie (butcher), a well-stocked mini mart, florist, pharmacy, tabac/presse (where you can buy local and Parisian daily newspapers such as the Le Monde, Figaro, La Provence and the International New York Times), two hair salons, bibliothèque (library), bank with ATM machine, and post office.